Russia passes 'Big Brother' anti-terror laws, telecom providers now have to store huge volumes of data for minimum 6 months.
We live in the age of informational technology. Digital telecommunication systems have changed our world drastically over the last 50 years. Everything now is on a distance of arm's length: e-commerce, online banking, food delivery through web – all these things are now known as essential parts of our daily routines. Technology gives us more freedom to quickly do things, that previously took more time to get them done. And as we know, freedom is a great value, but it is also a well known fact that bigger freedom carries bigger risks of various kinds.
Ever since Internet became widely used across the world, the evil elements like terrorist organizations, criminals and corrupt politicians started using its advantages to perform all sorts of malicious activities. Soon the "Internet freedom" became a source of high danger for the worldwide society. At some point the laws, that were usually enforced "offline" became absolutely inapplicable "online", and this "jurisdiction hole" was used by many to perform certain criminal activities without facing any kind of responsibility. World faced a challenge and jurisdiction had to be widened towards the digital world of the Internet.
The debate about "Internet freedom of speech" and "Online freedom" in general are still going on. Just like the general concept of "freedom of speech", it makes extreme points of views collapse in the eternal "fight for truth".
Even though freedom of speech is an essential part of Pantheon of Universal Democratic Values, one can not deny the fact that any system has to be held under control. If not controlled – system eventually collapses and evolves into chaos.
Earlier this year Russia's parliament has passed harsh anti-terrorism measures law, which is mostly related to the online sphere. The regulations package is known as "Yarovaya law", named after Irina Yarovaya, Russian MP who is known for previous legislative crackdowns on protesters and non-governmental organizations.
New legislative norm makes it a crime to not warn the authorities of "reliable" information about planned terrorist attacks, armed uprisings, hijacking and several other crimes. Expressing approval of terrorism on the internet will now be punishable with up to seven years in prison.
The legislation obliges telephone and internet providers to store records of all communications for six months and all metadata for three years, as well as help intelligence agencies decode encrypted messaging services. Telecoms firms have complained that users rather than providers typically possess the encryption keys, and that storing this huge amount of information would require expensive new infrastructure.
The new law clearly states the following obligations that Russian Telecom companies have to accept:
To store physical copies of the information confirming the fact of receipt, transmission, delivery and/or processing of voice data, text messages, pictures, sounds, video or other communications (i.e., metadata reflecting these communications) for a period of 3 years (with respect to telecom providers) or 1 year (with respect to Internet arrangers).
To store physical copies of the the contents of communications, including voice data, text messages, pictures, sounds, video or other communications (this requirement will come into force starting from July 1, 2018 for a period of 6 months.
All physical copies of the data have to be stored on the territory of the Russian Federation.
Now these regulations put a serious challenge in front of the telecom companies. The cost of IT infrastructure that will be able to store such giant volumes of information for the period of minimum 6 months must be very high. Therefore, these companies are now looking for the cost-efficient solutions, that will be reliable and compliant to the regulations listed in the new law.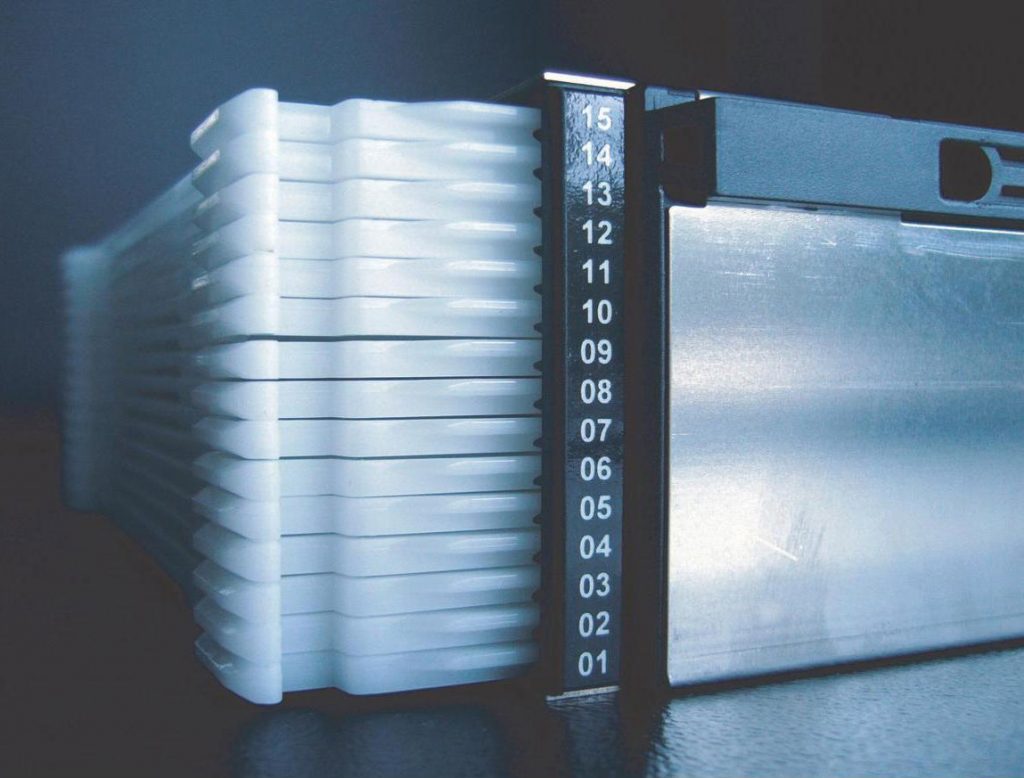 Optical media based solutions might be a good answer: they are normally lower-cost, reliable and long-lasting. Big volumes of information, stored on the so-called "cold backup" storage showed decent level of cost-efficiency and reliability in cases like Facebook's cpld storage (LINK).
In FTI we believe that optical media is still a highly-potential technology that may serve as a solution to a wide range of challenges faced by the informational society today. We stay committed to the "Quality and Beyond" statement and carry on producing and supplying the cutting-edge optical media for a wide range of industries.
Our "Century Archival" line is the product specifically tailored to store data for long periods of time. "Century Archival" DVDs demonstrated capability of storing data for up to 200 years, whereas the "Century Archival" CDs – a longevity in excess of 400 years, making this product line the most durable and secure archival digital media product available in the market today.